This is a bit of a 'basics' favourites post, as I found up the five things that make my life pretty easily :)
Remington S7902 Wet2Straight Hair Straighteners
I've had these since October, and they're generally fab, but it was at the debating conference I went to that they came into their own. You see, I was really stupid and forgot to take a hairbrush (d'oh) - but I found that once I had straightened my hair with these you couldn't tell at all. Plus, since my hair is so thick, it would be impossible to fully dry it before straightening - with these I don't have to! I use Schwarzkopf's got2b
Guardian Angel
Heat Defence spray with them, which seems pretty good.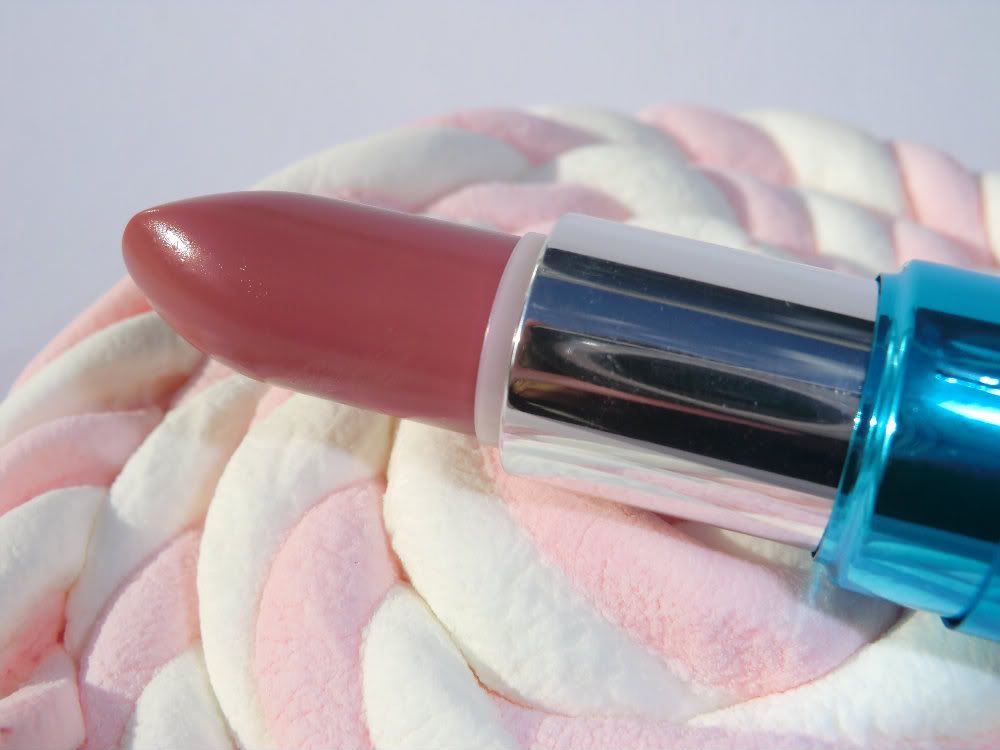 17 Mirror Shine Lipstick - Belle
I have been keeping this lipstick in my pencilcase for most of the past month, it's perfect for a quick swipe. The colour is fairly sheer, with lots of shiiiine and it's really pretty. That the colour is sheer means that you can just swipe away even without a mirror, as if you miss a bit/go off your lips it's not at all noticeable.
Plus, the packaging is pretty snazzy too - it's fairly difficult to lose this bright blue tube in your bag.
It sells for £4.59 from
Boots
.
Elf blusher - Shy
(image from the fab
Sugar Coated Muffin
blog)
This blusher is a really good every-day blusher in my opinion, as it produces a soft pink which goes with everything and is really difficult to overdo. Plus it lasts really well to. Does what it says on the tin, really.
It sells for £1.50, either for 2g in its own thingy as shown or for 1.5g to go in their Elements system, from
elf
.
17 Solo Eyeshadow - Walnut Pearl
(top left in this picture)
I love this eyeshadow - it's a lovely everyday basic colour, and goes with everything - basically the eye makeup equivalent of the blusher above. It's really long-wearing, too.
It retails for £3.89 from Boots.
17 BB Cream
The main reason I like this is that it is low coverage - it's really just a me-but-better look. I have been using it in Light, but I think I need to move up to Medium as I've started to pick up a bit of a tan. It lasts all day (always a bonus!) and generally helps me feel like a more polished version of me.
It sells for £6.99 from Boots.